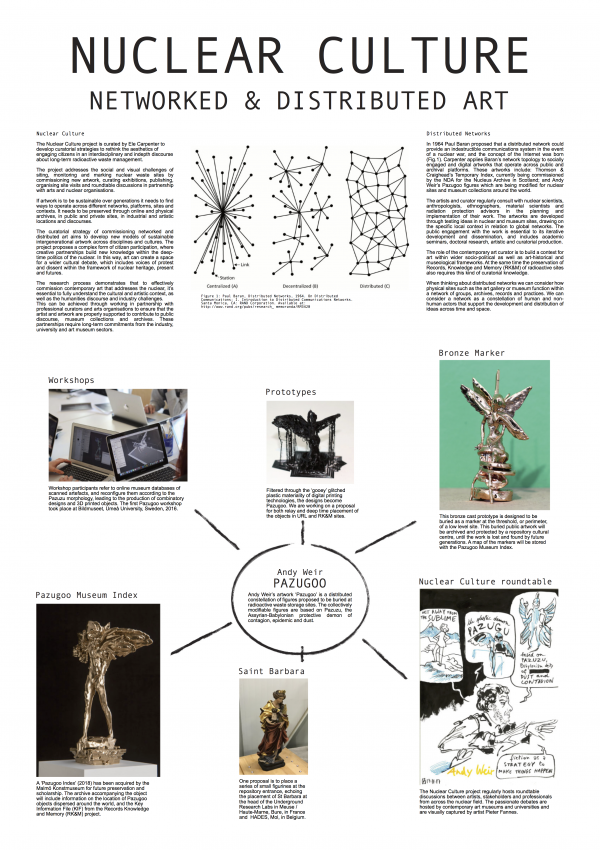 The Modern 2020 International Conference on Monitoring in Geological Disposal of Radioactive Waste will be held from 9 to 11 April 2019 at Cité Universitaire, Paris, France.
http://www.modern2020.eu/final-conference/home.html
On Wednesday 10th April, Curator Ele Carpenter and artist Andy Weir will particpate in a roundtable citizen stakeholder discussion on 'How to Reveal the Underground: through Data, over Time and in the Present?'
Their extended abstract, authored along with Thomson & Craighead will be published in the conference proceedings, and shortly below.