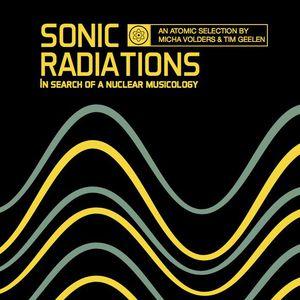 Sonic Radiations: In Search of a Nuclear Musicology by Meteor Musik was commissioned by Z33 House of Contemporary Arts for the Perpetual Uncertainty exhibition.
Available here: https://www.mixcloud.com/MeteorMusik/sonic-radiations-in-search-of-a-nuc...
A selection of radioactive vinyl. Bernard Fèvre, Jan Hammer, Godzilla Original Background Music, Tom Dissevelt & Kid Baltan, Super Collider and more. Commissioned by Z33 House For Contemporary Art in the context of the 'Perpetual Uncertainty' exhibition. It's a trip through children's records about atomic energy, pro-nuclear interviews, thematic 'library music' and toxic electronics. A a small brochure with liner notes on each selection is available on the roundtable in the exhibition.