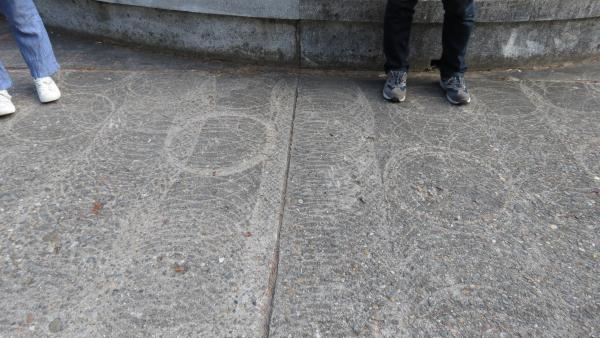 A lecture by Ele Carpenter as part of the Citizen Sense 'Sensing Practices' seminar series.
26 November 2014, 16:00 - 18:00. RHB 138, Goldsmiths, University of London.
All Welcome.
This lecture will present some of the ways in which contemporary visual artists in Japan are sensing radiation through photography, film and sculpture. The talk will also reflect on the experiences of radiation on the Nuclear Culture Field Trip to Japan with the Arts Catalyst and S-Air in July 2014. The field trip included traveling with a group of artists to the Horonobe Underground Research Laboratory for the storage of high level radioactive waste, and throughout the Fukushima Prefecture.
Dr Ele Carpenter is a curator and writer in politicised art and interdisciplinary social networks of making. Her Nuclear Culture curatorial research project is a partnership between The Arts Catalyst and Goldsmiths College, University of London, where she is a Senior Lecturer in MFA Curating. The Nuclear Culture research focuses on nuclear aesthetics from the atomic sublime to radioactive divinity; the relationship between social and material concerns in the nuclear cycle; and how the nuclear effects our perception of deep time within the Anthropocene. She recently curated the Actinium exhibition, forum and field trips to nuclear sites in Japan 2014; and is curating an exhibition on Perpetual Uncertainty: Nuclear Culture in the 21st Century for the Bildmuseet, Sweden, 2016.
Sensing Practices
The Citizen Sense research group is hosting a year-long seminar series on "Sensing Practices." The series attends to questions about how sensing and practice emerge, take hold, and form attachments across environmental, material, political and aesthetic concerns. Rather than take "the senses" as a fixed starting point, this seminar series instead considers how sensing-as-practice is differently articulated in relation to technologies of environmental monitoring, data gathered for evidentiary claims, the formation of citizens, and more-than-human entanglements. How might these expanded approaches to sensing practices recast engagements with experience, and reconfigure explorations of practice-based research?
http://www.citizensense.net/sensors/sensing-practices-seminar-series/