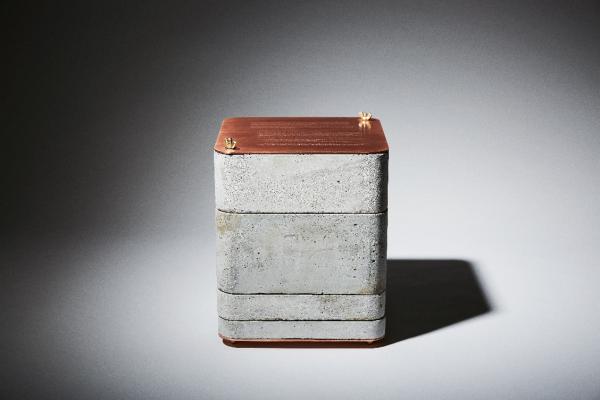 Nuclear Culture Roundtable
Friday 4 May 2018
Malmö Konstmuseum
Malmöhusvägen 6
211 18 Malmö
Sweden
10.00 – 17.00 Roundtable at Malmö Konstmuseum
18.00 – 20.30 Hector Dyer Performance, supper and afterparty at Inkonst
The Nuclear Culture Roundtable on the Memory and Future of radioactive deep time accompanies the Perpetual Uncertainty exhibition at the Malmö Konstmuseum. The roundtable is hosted by Malmö Konstmuseum in partnership with Linnaeus University and Inkonst, Malmö.
The day will be chaired by Curator Ele Carpenter. Six presentations will focus on Scandinavian and international perspectives of nuclear history, art and heritage. Followed by four parallel roundtable discussions on specific questions about memory, radiation and heritage. The small groups will be chaired by the speakers, and a rapporteur will feedback to the plenary session at the close of the day. In the evening participants are invited to buy tickets for supper at the Inkonst theatre followed by Hector Dyer's performance Thank You for Your Patience which will explore many of the issues raised throughout the day. The presentations, round table discussions and performance will be held in English.
Questions will include: Can we think of radioactive artefacts and landscapes as future nuclear heritage? How are nuclear sites being decommissioned and preserved in ways which maintain particular narratives about our nuclear culture? What kind of nuclear memories do we want to pass on to future generations? How can we speculate on our future archeology?
Speakers
Sofie Tunbrant, SKB (Sweden)
Cornelius Holtorf, Professor of Archaeology, Linnaeus University (Sweden)
Anders Högberg, Professor of Archaeology, Linnaeus University (Sweden)
Mari Keto, Artist (Denmark)
Juan Fernando Ródenas García & Carlos Gonzalvo Salas, CAIT Research Group, Dept of Architecture, Rovira i Virgili University, Tarragona (Spain).
Yelena Popova, Artist (UK/Russia)
Anna Storm, Associate Professor, Human Geography, Stockholm University (Sweden)
Hector Dyer, Writer and Performer (UK)
Registration
The roundtable is included in the price of admission to the museum (40 SEK). However places are limited so please register by Friday April 27 with Sofia Landström: sofia.landstrom@malmo.se
Combined tickets for Hector Dyer's performance and roundtable supper (150 SEK ) are available from Inkonst.
Alternatively tickets for just the performance are 80 SEK.
Friday 4 May: Malmö Konstmuseum
10.00 Arrival and Coffee
10.30 Welcome: Cecilia Widenheim, Director of Malmö Konstmuseum. Ele Carpenter, Curator Nuclear Culture
10.45 Presentations
Sofie Tunbrant, Sweden's nuclear waste programme.
Cornelius Holtorf & Anders Höberg, Nuclear Waste as Cultural Heritage
Mari Keto, 'Inheritance' an artwork.
11.45 Coffee Break
12.00 Presentations
Juan Fernando Ródenas & Carlos Gonzalvo Salas, Nuclear Transformation
Yelena Popova, 'Unnamed' an artwork
Anna Storm, Nuclear Fish and (Post-) Industrial Nature Imaginaries
13.00 Lunch
14.00 Roundtable Discussion Groups x 4
Groups 1: Naturalising Nuclear Heritage
Chair: Anders Högberg
Participants: Jørgen Bruhn, Johan Ohlsson, Carl-Henrik Pettersson, Yelena Popova,
Kyoko Tachibana, Maria Taranger, Ekatherina Zhukova. Rapporteur: Sarah May
Group 2: Nuclear Memories
Chair: Cornelius Holtorf
Participants: Mari Keto, Hector Dyer, Annika Bratt, Hilda Hellström, Fanny Landström, Daniel Lindskog, Erik Setzman.
Rapporteur: Jan-Henrik Meyer
Group 3: Nuclear Futures
Chair: Sofie Tunbrant
Participants: Anna Storm, Juan Fernando Ródenas García, Elise Alloin, Victor Brynje, Sam Curtis, Kristina Lindström, Agnes Villette, Annelie Nilsson.
Rapporteur: Andy Weir
Group 4: Decolonising Nuclear Culture
Chair: Ele Carpenter
Carlos Gonzalvo Salas, Rens van Muster, Grit Ruhland, Nina Lydon, Anton Öhman, Åsa Ståhl, Alice Wang.
Rapporteur: Warren Harper.
15.00 Plenary Rapportuers: Sarah May, Andy Weir, Jan Henrik-Meyer and Warren Harper.
15.30 Time to view the exhibition
17.00 Museum closes, walk to Inkonst
Inkonst
Bergsgatan 29, Malmö
18.00 Roundtable Supper
19.30 Thank You For Your Patience A performance by Hector Dyer
20.30 Q&A Anders Högberg and Sofia Landström in conversation with Hector Dyer
21.00 After party, Bar and DJ, All welcome
Saturday 5 May
14.00-16.00 Ele Carpenter will give a tour of Perpetual Uncertainty, at Malmö Konstmuseum. The exhibition continues until 26 August 2018.
Speaker Profiles (A-Z)
Ele Carpenter (UK) is Curator of the Nuclear Culture curatorial research project. Her research investigates nuclear aesthetics through commissioning new artwork, publishing, curating exhibitions and roundtable discussions in partnership with arts organisations and nuclear agencies. Ele is convenor of the Nuclear Culture Research Group at Goldsmiths University of London where she is Senior Lecturer in MFA Curating. Ele is editor of The Nuclear Culture Source Book (2016). Recent curated exhibitions and roundtable discussions include: 'Perpetual Uncertainty' Bildmuseet, Umeå University, Sweden (Oct 2016 - April 2017), Z33 House of Contemporary Art, Hasselt, Belgium (16 Sept - 10 Dec 2017) and Malmö Konstmuseum, Sweden (24 Feb – 26 August 2018); 'Material Nuclear Culture' KARST, Plymouth, UK (June-Aug 2016); 'Actinium', S-AIR, Sapporo, Japan (July 2014).
Hector Dyer will perform Thank You for Your Patience exploring how we pass on knowledge of danger, how we protect one another from curiosity, and whether memories can ever be buried. From our day-to-day actions to the collective imprints we leave behind, this provocative new show exposes the nuclear future we are creating. The performance premiered at the Dreams Before Dawn Festival in Paris and Hackney Showroom, London in 2017. This will be its first production in Sweden, directed by Hackney Showroom Co-Artistic Director Sam Curtis Lindsay.
Hector Dyer is part of the experimental performance group Ponyboy Curtis, directed by Chris Goode, and an associate artist with Bellow Theatre. His solo work includes In Your Own Time and Cyborg Feels at the Barbican, This is Not a Place of Honour, (The Albany), and Stepping Back (Bristol Old Vic). Hackney Showroom is an award-winning arts and cultural space in East London, one of the Guardian's Top 10 Alternative London Venues and an Honorary Fellow at Queen Mary's University of London Drama Department.
Juan Fernando Ródenas García and Carlos Gonzalvo Salas are architects working at the Center of Integral Analysis of the Territory CAIT a research group of the Department of Architecture at Rovira i Virgili University in Tarragona, Spain. They are researching the decommissioning process of the Vandellòs-I Nuclear Power Plant, which closed in 1989 due to an incident in its cooling system and will be completely decommissioned by 2028. Currently, they are working on a project to convert the power plant into a cancer treatment centre; from radiation as cancer-causing to cancer-treating. No such provision currently exists in Spain because of the high construction costs. The health research centre will have similar technical requirements to a nuclear power plant, such as high-density concrete walls that can be built for almost the same cost as decommissioning the plant.
Anders Högberg is a Professor of Archaeology at Linnaeus University and associated researcher at University of Johannesburg. He has broad research interests, currently working with projects in heritage studies and human cognitive evolution. Together with Cornelius Holtorf he has been working on a project about long-term communication concerning final repositories of nuclear waste. Recent papers include: Högberg, A and Holtorf, C. 2015. Contemporary Heritage and the Future. The Palgrave Handbook of Contemporary Heritage Research. New York: Palgrave Macmillan.
Cornelius Holtorf holds a UNESCO Chair on Heritage Futures and is Professor of Archaeology at Linnaeus University. He is the Director of the Graduate School in Contract Archaeology (GRASCA) and Spokesperson of the Centre for Applied Heritage at his University. He is also a Co-Investigator in the AHRC-funded Heritage Futures project based at UCL. Together with Anders Högberg he has been working on a project about long-term communication concerning final repositories of nuclear waste, collaborating with SKB. They are also part of the Heritage Futures research project.
Mari Keto will present the Inheritance Project on display in the Perpetual Uncertainty exhibition. The Inheritance Project is a collaboration between Austrian artist Erich Berger and Danish designer Mari Keto. The project attempts to make tangible the immense time scales of radioactive decay of nuclear materials and waste, through the intimacy of inheriting family jewellery as a metaphor for inheriting nuclear waste. Many cultures have traditions of inheriting jewels that bind family affiliations as well as the distribution of family wealth over time. As such, family jewellery can be considered as a vehicle for personal identity and economy into the future. The display cabinet presents a necklace, earrings and broach set with Thorianite and Uranianite stones along with the materials and instructions for measuring the radioactive levels of the jewellery each time it is passed onto the next generation.
Yelena Popova UK/Russia, will give a presentation based on her artwork in the Perpetual Uncertainty exhibition. Popova's Unnamed video essay is a personal account of the history of her hometown in Russia. The film combines personal and archival footage to relate the story of Ozyorsk, a 'secret' town built to house the workers of a plutonium plant that helped to create the Soviet Union's first atomic bomb. This video-essay reflects on the question of how invisibility of both the history of the town and a radioactive event can gain a form of sensuous perceptibility so that it can be faced and considered. For Popova invisibility is both a potent political issue and a formal device. Her work explores the quality and effects of radiation in terms of visible light and its ability to illuminate and reflect the most subtle images and surfaces. In her new series of Human Study paintings abstract forms take on ambiguous characteristics of the human body. These perfectly balanced forms reveal that certain parts of the human anatomy are more densely absorbent or reflective than others, echoing the way in which different kinds of radiation are reflected away from or absorbed into flesh and bone. Yelena Popova is represented by: Division of Labour, London; Philipp von Rosen Gallery, Cologne; and Osnova Gallery, Moscow. http://www.yelenapopova.co.uk/
Anna Storm will present her research on "Nuclear Fish and (Post-) Industrial Nature Imaginaries" based on her research around the Barsebäck Nuclear Power Plant. Anna Storm holds a PhD (2008) in the History of Technology from the Royal Institute of Technology (KTH) in Stockholm, Sweden and became Associate Professor (Docent) in Human Geography at Stockholm University in 2016. She works as a researcher at Stockholm University and leads the multidisciplinary projects "Atomic Heritage goes Critical" (2018-2020) and "Nuclear Legacies" (2015-2018) involving eight scholars and case studies in Sweden, Russia, France and the UK. She is also participating in the research projects "Cold War Coasts" and "Nuclear waters". Anna Storm has previously had positions at the Centre for Baltic and East European Studies (CBEES), and at the Institute of Contemporary History, both at Södertörn University, Sweden. She received the Joan Cahalin Robinson Prize in 2006, her thesis Hope and rust: Reinterpreting the industrial place in the late 20th century was awarded the ICOHTEC Publication Prize for Young Scholars in 2009, and her monograph Post-Industrial Landscape Scars (Palgrave Macmillan 2014) was shortlisted for the Turku Book Award 2015. http://www.atomicheritage.wordpress.com
http://nuclearlegacies.wordpress.com
Sofie Tunbrant will present an overview of Sweden's nuclear waste programme. Sofie has an M.Sc. in Chemistry from the Royal Institute of Technology (KTH) and has spent much of her career working on questions related to nuclear power. At SKB she participated in the consultation prior the application for a final repository for spent nuclear fuel (2002–2010), which gave an insight into other stakeholders' questions and concerns regarding a repository. Furthermore, she has participated in the preparation of the license applications and the main hearing in the Land and Environmental Court regarding the final Swedish repository. Sofie takes part in SKB's work on how to preserve knowledge and information about a final repository for nuclear waste. As one part of this, SKB has been a driving participant in NEA's work "Preservation of records, knowledge and memory across generations (RK&M)", which has been ongoing between 2001 and 2018.
Social Media
https://www.facebook.com/events/418055338607093/
https://www.facebook.com/events/1990453524538618/
Twitter #nuclearculture