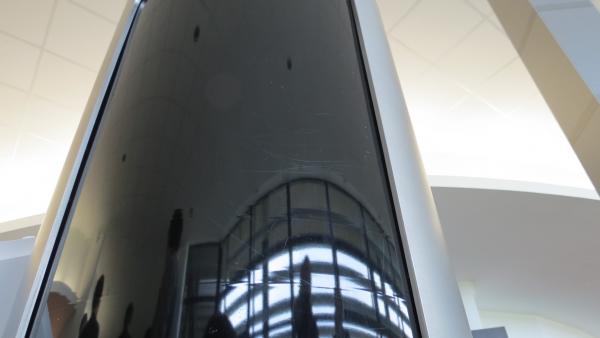 11-17th June 2018
Tate Exchange Liverpool
Full programme here: https://www.liverpool.ac.uk/literature-and-science/madefromlight/
Renewable energy is considered to be a recent technological development, but in fact it has a long history. For centuries the possibility of harnessing the power of the sun has inspired scientists, engineers, writers and artists alike. The future of energy production and our environment will not only be shaped by science and technology: the arts and humanities also have a role to play in influencing our behaviour and imagination. Tate Exchange invites you to be part of that creative conversation, with a week-long programme on the art, science and history of renewable energy curated by researchers from the University of Liverpool. Discover the latest research, enjoy the work of artists such as Martin Rowson and Simon Logan, and join in the debate about humanity's relationship with energy. Scroll Down for a list of workshops, talks and performances. Curators and writers will be in the gallery all week running creative activities for children and adults; all are welcome. Don't miss the evolving energy soundscape that will be constructed over the course of the week and performed over the weekend.
The Nuclear Culture programme will run on Tuesday 12th, and Thursday 14th June as follows:
TUESDAY 12TH
11-1 and 3-5: Energy Anxieties - Creative Writing Workshops. Come at any point.
Talks from 2:00 - NUCLEAR CULTURES
Nuclear Renewable?: Jonathan Hogg asks to what extent can we think of nuclear energy as clean, green and renewable?
Atoms for Peace: Harry Roberts talk examines how peaceful uses of the atom in the twentieth century were imagined and represented.
Seen and unseen - Nuclear power in the landscape: You can't hide a nuclear power station, but you can try. You can't see, taste or smell radiation, so how do you know it's there? Writer Phillippa Holloway investigates.
THURSDAY 14TH
11-1 and 3-5: Past, Present and Future Energies - Creative Writing Workshops. Come at any point.
Talks from 2:00 - WELCOME TO THE ANTHROPOCENE
Art and the Nuclear Anthropocene: Curator and writer Ele Carpenter reflects on the relation of art and nuclear culture at a moment when the Nuclear industry is undergoing a process of decommissioning and waste management.
The Art of the Anthropocene: Using examples from the visiual arts and literature, Sam Solnick will explore how the arts are beginning to respond to a strange new world where the impact of human technologies, not least those related to the energy sector, means that there might be no such thing as Nature anymore.