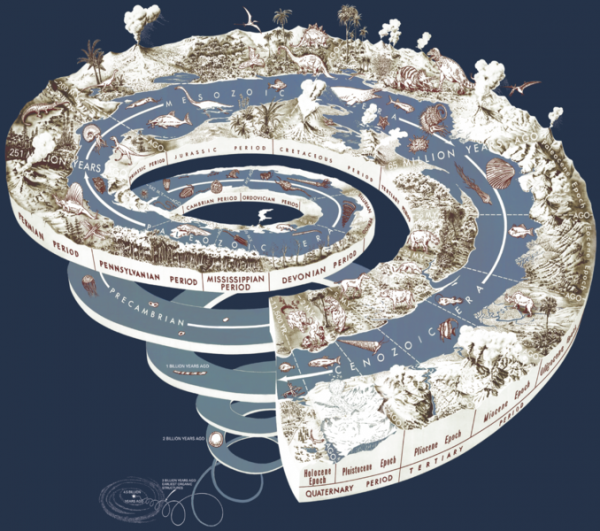 The Sonic Arts Festival in Amsterdam, Netherlands, explored the Geologic Imagination, and included a conference on the impact of the anthropocene considered through speculative and non-human centered thinking about the deep time of the future 26 Feb - 1 March 2015.
http://www.sonicacts.com/2015/conference
Here you can see a video recording of Ele Carpenter's lecture on Art and the Nuclear Anthropocene, at Sonic Acts: https://vimeo.com/124692470
-----
Ele Carpenter will be speaking along with Smudge Studio on the Nuclear Dimension panel on Saturday 28th February, 4.30-5.30pm.
http://www.sonicacts.com/2015/session-9-the-nuclear-dimension
Ele Carpenter will introduce her curatorial research into nuclear culture with a focus on the Nuclear Anthropocene, from radiological markers in the biosphere to geological waste storage. The lecture will draw on contemporary artistic practices in Europe and Japan, and field trips to Underground Research Laboratories for high level radioactive waste storage at Horonobe, Japan and Bure in Northern France.
The nuclear industry is planning to reverse-mine radioactive waste back into the ground, and is looking towards the humanities to explore the conceptual and social processes needed to make better decisions on siting, monitoring, marking and archiving geological repositories for radioactive waste. Whilst the slow violence of radiation may render it imperceptible, the foregrounding of radiation through accidents and public consultation programmes reflects the evolution of this 'hyperobject' from state (weapons), to private (energy) to the public sphere through 'public consultation'.
Meanwhile, we no longer await Derrida's apocalypse and the end of the archive, but instead witness the disaster unfold in slow motion; as we adapt to living in a radioactive environment, we consider what the nuclear archive should contain for future generations. Through this critique, the nature of the archive has evolved from the domain of documents and site markers, to the multifarious and complex forms of how and where nuclear knowledge is embedded (or lost) in a culture. In this way the site marker is not simply a monument, but layers of evidence of complex cultural belief systems which might enable rituals to be enacted and reenacted over generations. These concerns raise a crisis of the 'present' in all its temporal confusion, and modernity in all its' historical splendor, unfolded through contemporary artistic practices and DIY technologies.