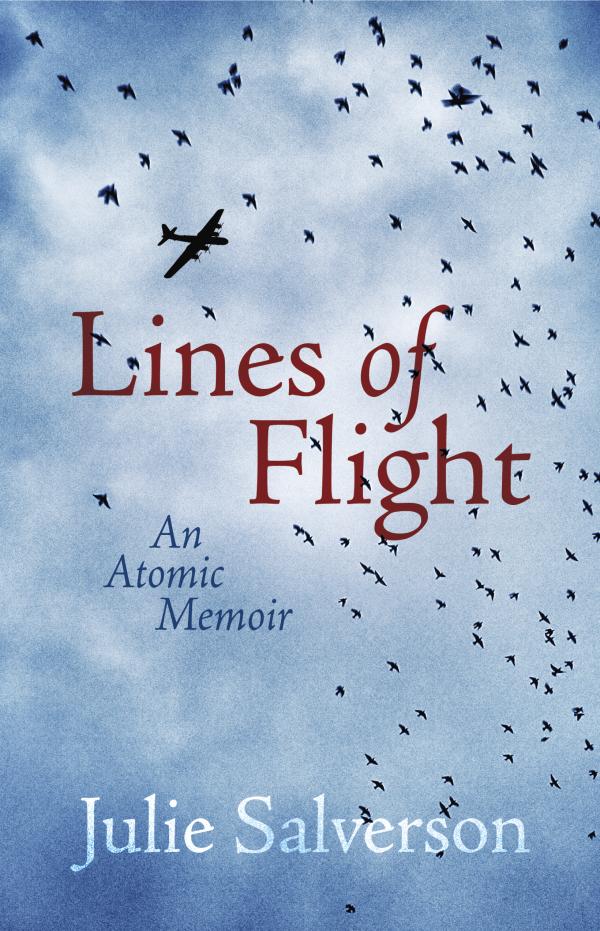 An Atomic Memoir: Julie Salverson in conversation with James Flint
Thursday 1st September, 6-7.30pm
Arts Catalyst Centre for Art, Science & Technology
74-76 Cromer Street, London WC1H 8DR
Julie Salverson reads from her new book, a memoir of atomic poetics seen through the eyes of a Canadian playwright and theorist. In conversation with British author and journalist James Flint, author of The Book of Ash (VikingPenguin, 2004), which was inspired by the life of atomic artist James Acord, and the forthcoming Midland (Unbound, 2017).
Salverson's Lines of Flight asks the question, "How do we live, knowing what we know?" Salverson, whose parents were prominent artists during the golden era of CBC radio and television, struggled to find stability in a turbulent childhood. Obsessed with safety and overwhelmed by the world's tragedies, she became an anti-nuclear activist, determined to help save the world. She gradually lost faith in activism, and in her forties, on the verge of giving up belief in anything, she discovered a little known connection between Canada's north and the atomic bomb that fell on Hiroshima. This story follows her travels along the Highway of the Atom and her quest to find beauty in a tragic world.
This book is an atomic poetics, a piece of travel writing, the chronicles of a lost tourist and ethnographer. Gathered together in this way these narratives amount to a highly unique piece of personal and intellectual work, the sober work of mourning for what has been lost and hope for what has not.
Julie Salverson is a playwright, librettist, scholar and non-fiction writer who teaches drama at Queen's University and the Royal Military College of Canada. She has published essays about the artist as witness, atomic culture, ethics and the imagination. Salverson has created projects in community engaged arts practice for many years, and works with groups to practice resiliency through the exchange and development of stories. She is a member of the Playwright's Guild of Canada and her plays have been produced in Canada, the US and Thailand. Julie Salverson 'Lines of Flight, an atomic memoir' is published by Wolsack & Wynn, Hamilton, Ontario. Release date August 2016.
Visit her website at https://jsalverson.wordpress.com/
James Flint is a British author of four novels and one book of short stories. His third novel, The Book of Ash, is based on the life of atomic artist James Acord and won an Arts Council Writers Award; it was described by the Independent's leading literary critic as "a bold British counterpart to DeLillo's Underworld." In 2002 Flint's short story The Nuclear Train was adapted for Channel 4 television, and his journalism has appeared in The Guardian, The Daily Telegraph, The Observer, Sight & Sound, Time Out, The Times, The Independent, Arena, The Economist, Dazed & Confused and many others. From 2009-2012 he was Editor-in-Chief of the Telegraph Weekly World Edition and he is currently the co-founder and CEO of the health communications start-up Hospify. Find out more on his website: www.jamesflint.net.