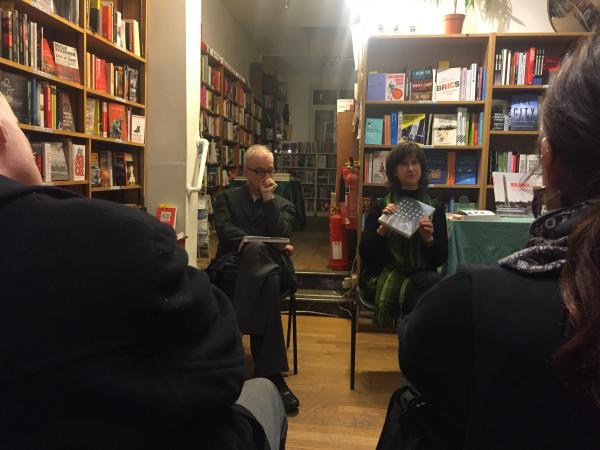 The Art of Politics: Black Dog Publishing with Ele Carpenter and Mark Nash. Saturday 10th December, 6.30pm
Housmans Bookshop, 5 Caledonian Road, King's Cross, London, N1 9DX
Housmans will be showcasing two daring, thought provoking publications by independent publisher Black Dog exploring the intersection between art and politics. Curator Ele Carpenter discusses nuclear artistic and cultural production, whilst Mark Nash explores African artists and Soviet communism. Black Dog Publishing Limited London specialises in beautifully produced illustrated books that represent a fresh, eclectic take on contemporary culture. This independent publishers take a daring, innovative approach to their titles, producing books that challenge, provoke and entertain.
Carpenter is the editor of The Nuclear Culture Source Book: an excellent resource and introduction to nuclear culture as one of the most prominent themes within contemporary art and society, this book explores the diverse ways in which post-Fukushima society has influenced artistic and cultural production. Red Africa Affective Communities and the Cold War, edited by Mark Nash, traces the work of African artists and filmmakers who studied in the Soviet Union and Eastern Bloc under free education schemes originally offered under the Third International. Across a series of essays and artist contributions, Red Africa explores the crosscurrents of international solidarity and friendship.
Entry £3, redeemable against any purchase.
http://www.housmans.com/events.php